Nutrol Ready Mix
Availability:
In Stock & Ready to Ship
Quick description
Advantages :-
It is a 100% water soluble chelated amino base micronutrients mixture.
Easily absorbed through leaves.
Reduces flower and fruit drops.
Increases quantity and quality of produce.
Hastens shelf life of agricultural produce.
Increases resistance against biotic and abiotic factors.
Available Packaging Size :- 500gm, 1kg, 2kg and 5kg.
Application Dose :-
For Spray- 2.5gm per lit. of water
For Drip- 2kg per Acre Useful for both spray as well as drip to all crops.
you may also like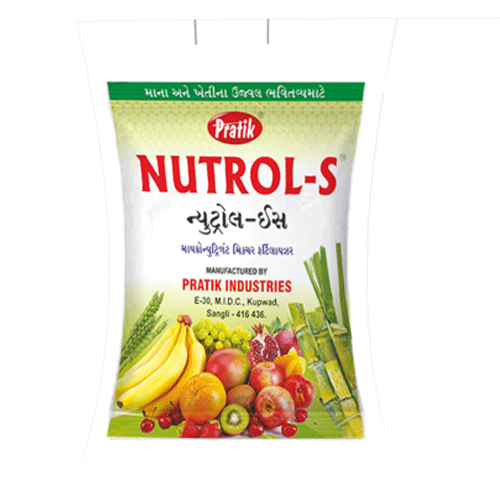 Composition: Zn 5% , Fe 2%, Mn 1%,Cu 0.5%, B 1%
Benefits:
A. Rectification of nutrient deficiency for sustainable growth of crops
B. Regulates normal function of plants metabolism
Method and time of Application: Basal dose and as per deficiency symptoms occurs and observed
Dosage:
Soil application products: 10Kg/acre in every 3 months for annual crops
Available Packaging:
Soil application: 10 Kg HDPE Bags & 50 Kg HDPE bags